SONY LinkBuds S Truly Wireless Noise Canceling Earbuds best online price in Pakistan . Rs. 38999 LinkBuds S are comfortable enough to wear all the time and smart enough to adapt to your life – keeping you connected to the people and entertainment you love.
Automate your audio for whatever world you are in
LinkBuds S are comfortable enough to wear all the time and smart enough to adapt to your life – keeping you connected to the people and entertainment you love.
All your worlds, connected and optimized
Link your worlds as LinkBuds S switch seamlessly between superlative noise canceling and natural ambient sound. Smart features and settings learn from your behavior and automatically adjust sound settings to provide the right sound for the moment.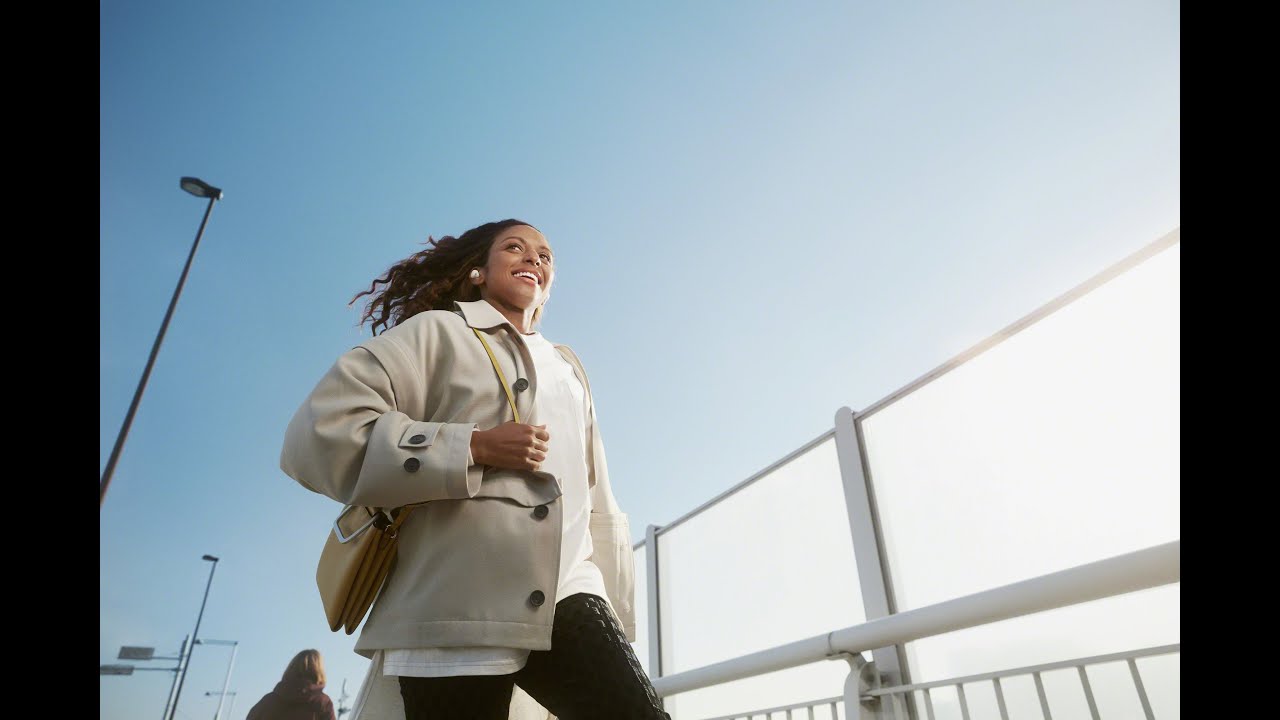 When you are ready to tune out the noise, LinkBuds S offer premium noise canceling to help you focus on your favorite playlist or podcast.
Hear more of what's around you
These earbuds give you the best of both worlds – natural ambient sound when you want to interact with your world, so you can have a conversation or be aware of your surroundings.
Small and light for all-day comfort
Approximately 4.8 grams in weight with a compact design, LinkBuds S are smaller and lighter than other noise canceling earbuds. Silicone earbud tips provide a comfortable fit that stays in place.
Adaptive Sound Control automatically adjusts to whatever you do
Adaptive Sound Control is a smart function that senses where you are and what you're doing, then adjusts ambient sound settings for the ideal listening experience. Over time, it learns your behavior and recognizes locations that you frequently visit, such as your workplace or a favorite café, and adapts to the situation.
Smart features that seamlessly integrate music into your routine
With Auto Play, LinkBuds S can automatically play music as soon as you put the headphones on or finish a call. Settings can also trigger music to match your behavior, such as a mood-changing walk or a post-meeting focus track.5,10
Clear calls and immersive sound
Easily connect with the people you know and the content you love. Make crystal clear calls and listen to high-quality music – even in windy or noisy environments. AI based noise reduction algorithm isolates your voice and keeps conversations crisp.
Built with premium sound technology
A newly developed 5mm driver unit, featuring a high-compliance diaphragm, helps keep the LinkBuds S small while driving your music with rich low frequency bass sound. Sony's Integrated Processor V1 improves noise cancellation, enhances sound quality, and reduces distortion.
Enjoy High-Resolution Audio without wires
LinkBuds S support High-Resolution Audio Wireless by transmitting approximately three times more data than conventional Bluetooth® audio6 with LDAC audio coding technology. DSEE Extreme™ upscales compressed digital music files and restores high range sound lost in compression.7
Talk and hear only ambient sound
Voice pickup technology and Speak-to-Chat automatically pause the music as soon as you speak to someone, so you can conduct a conversation – handy if you want to keep your headphones on or your hands are full. And once your chat is over, your music starts playing again automatically.8
Everything's at your fingertips
LinkBuds S features intuitive touch control settings – for example, tap on the left earbud to change from Noise Canceling to Ambient Sound and long tap for Quick Attention, or double tap on the right to skip to the next track. Explore default settings customize your functions using the Headphones Connect app.5
Instant pause. Instant play.
Just take the earbuds out of your ears and the music stops – a proximity sensor knows when you are wearing one or both earbuds. Pop the earbuds back in and the music starts again.
Just say "OK Google" or "Alexa" to activate your preferred voice assistant10 Enjoy entertainment, connect with friends, get information, listen to music and notifications, set reminders, and more. You can even control your headphones' features like noise cancellation with your voice11 listen to and interact with emails in Microsoft Outlook and join Microsoft Teams meetings using Google Assistant or Siri.9
Easy pairing with your computer
Swift Pair makes it quick and easy to pair your headphones with your Windows 11 or Windows 10 laptop, desktop PC or tablet. Pop-up pairing guidance appears on nearby Windows 11 or Windows 10 devices when pairing mode is selected.
Quick access to your favorite music and soundscapes
Find your headphones with Fast Pair
With Quick Access, you can configure these wireless earbuds to resume Spotify music playback or Endel personalized soundscapes with two or three taps – no need to touch your smartphone.5,10
LinkBuds S support Google's Fast Pair feature. Easily find your missing headphones by sound or check their last known location in Google's Find My Device app on your smartphone.5,13,14
Water resistant for everyday use
With an IPX4 water resistance rating1, splashes and sweat won't stop these Sony earbuds – so you can keep on moving to the music.
Listen all day, charge in minutes
Enjoy up to 6 hours of battery from your headphones and store another 14 hours in the case for up to 20 hours2 of listening. In a hurry? Just a 5-minute quick charge gives you up to 60 minutes of play time. The Sony | Headphones Connect app will notify you when your charging case drops below 30%.5
Open up the packaging of your LinkBuds S and you'll find 4 sizes of silicone earbud tips to suit different ear shapes and a USB-C charging cable.
A personal cinematic experience
Enjoy a thrilling Dolby Atmos® experience and 360 Spatial Sound when LinkBuds are paired with your BRAVIA XR TV using the WLA-NS7 wireless transmitter.12
Made with the environment in mind
Your LinkBuds S are designed for both style and environmental consciousness. The earbuds use recycled plastic materials from automobile parts, and the packaging uses no plastic3