The Samsung Galaxy Note9 LED View Cover
Information at a glance
Fun and easy LED icons let you see notifications, caller ID, and other alerts without having to open the cover. Choose from a variety of preloaded icons, or customize your own.
Tuck a card inside
Keep an important card on hand with the interior card pocket.
A comfortable, protective grip
Made from a fabric-like material, it feels comfortable in your hand, accenting Galaxy Note9's grip. And because it's a shell design, it helps protect every side and corner of your phone.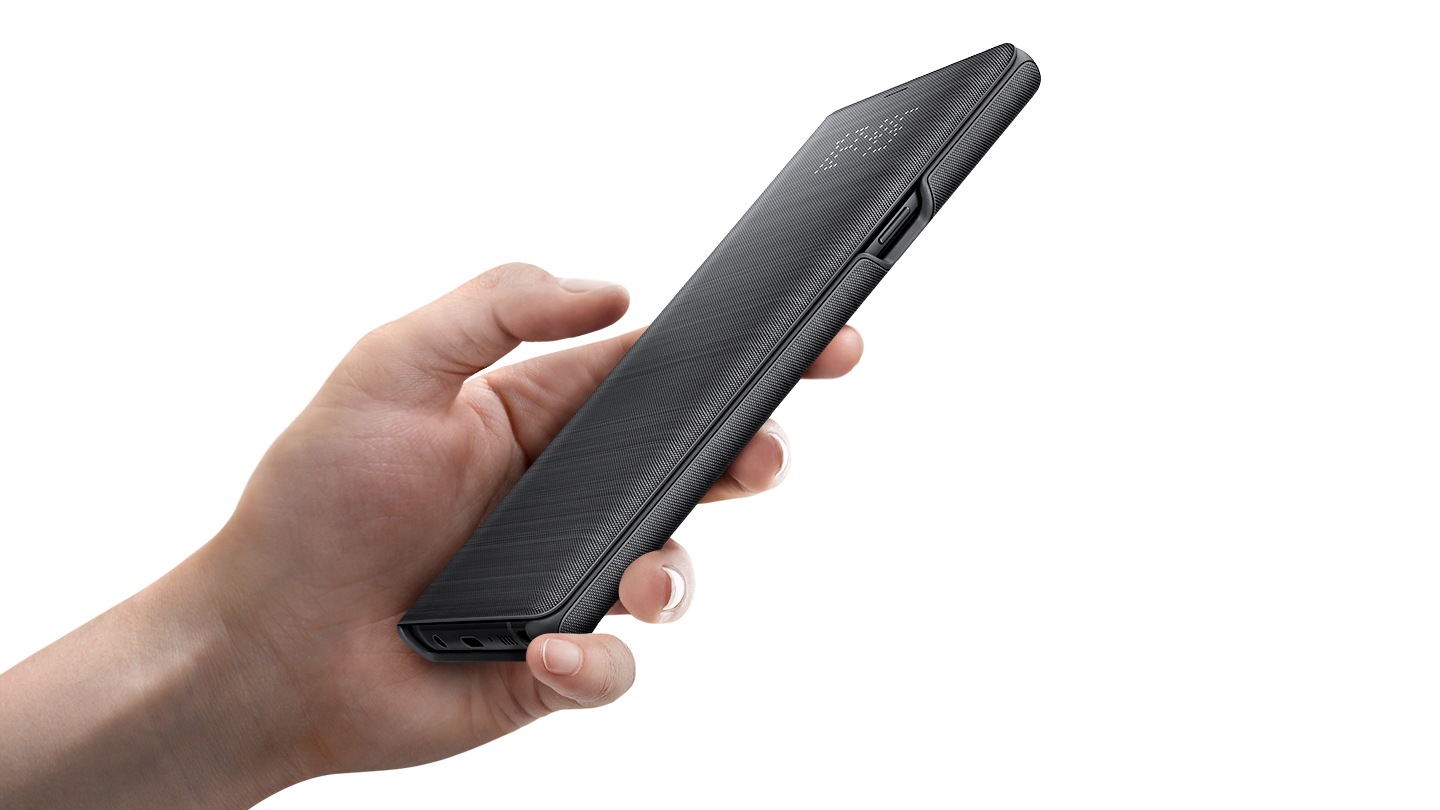 is a multifunctional case that stores cards and shows you LED notifications on the outside. And, On the front cover LED lights will notify you of incoming calls, messages, current time, music control, and more. Simply press the phone's power button with a closed case to get all your information. You can find also Galaxy Note9 Clear View Flip Cover.