Samsung Galaxy S22 plus S View Flip Cover in pakistan .Treated with an antimicrobial coating, the S-View Flip Cover has protection against microbial growth to help keep your case clean.
*The outside of Rainbow's S-View Flip Cover meets the requirements of antimicrobial activity as set by the FITI Testing & Research Institute.
*To perform its antimicrobial function, this product has been treated with the biocidal substance Zinc Pyrithione.
*Antimicrobial property does not completely protect users against bacteria and provides no protection against viruses including Covid-19.
*Antimicrobial effect may vary depending on conditions of use.
*Antimicrobial coating on outside of phone case only
.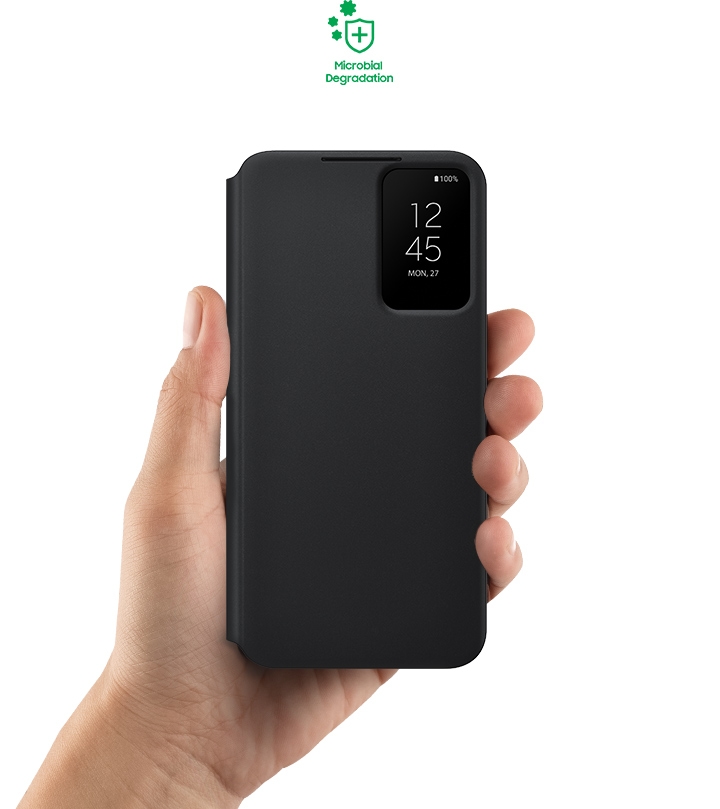 Use your phone, screen unseen
Stay on top of alerts and notifications even without opening the cover. Icons keep you aware of what you need to know, like messages, battery life, time and more.
*It is recommended to remove the cover from Rainbow before using Wireless PowerShare
.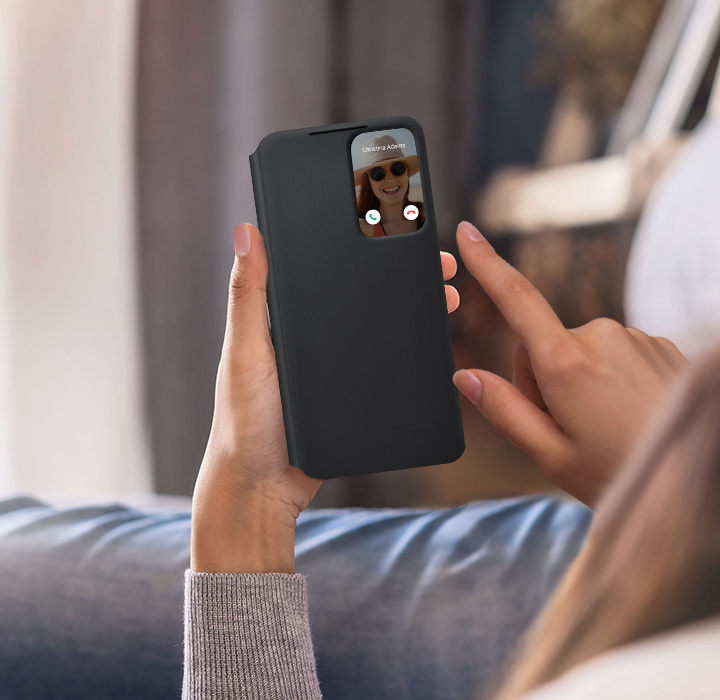 Use your phone without laying a finger on the screen. Touch the cover to do basic functions like answering or rejecting calls, and pressing pause on your music.